EasyFix stand for Christmas trees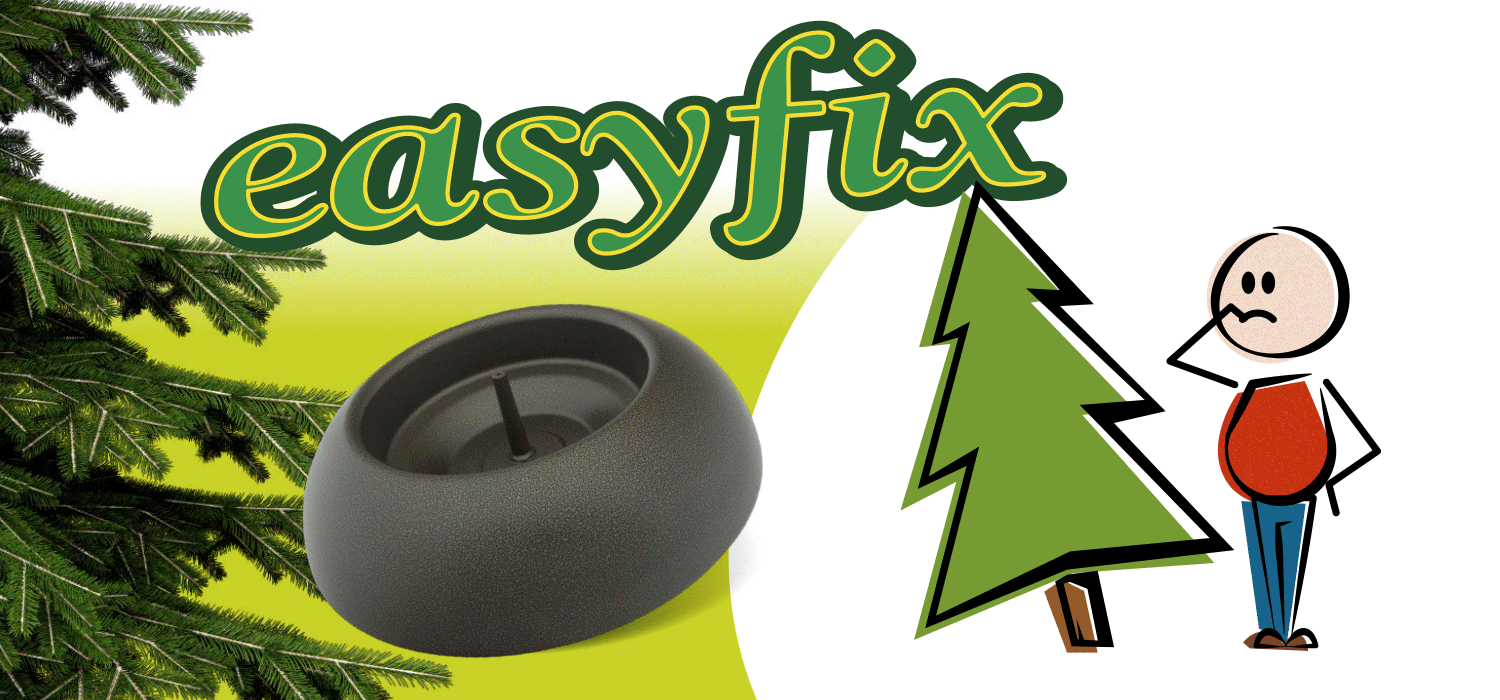 Easy Fix stand for Christmas trees - Our solution for upright standing Christmas trees available in Amsterdam
Within 5 seconds you can put up your Christmas tree using the Easy Fix Christmas tree stand. kerstbomenamsterdam.one always prepares your Christmas tree for easy placing the tree on the stand. The Easy Fix system prevents the tree from standing wobly as the tree always stands upright.
The reservoir of the stand which is positioned around the trunk contains 2.5 litres of water which keeps your Nordmann Excellent Christmas tree sufficiently moist. The result is a tree which remains fresh and does not lose its needles.

The Easy Fix Christmas tree stand is available in seven different colours: green, red, blue, bronze, hammer-slough charcoal grey, golden and hammer-slough golden. The stand includes a sheet with golden stars to decorate the stand with!
Also garden designer Rob Verlinden believes in the user-friendlyness of the Easy Fix Christmas tree stand.